Are you "Self Employed" and want to know how much you borrow?
Welcome to our unique Stage 1 interview process!
Knowing your numbers before you start looking at properties, homes and mortgages is vital because it removes all the guess work and heart ache. "Clarity and Certainty" is the whole reason why we designed our unique Stage 1 interview process.
How to get a mortgage if you are "Self-Employed" or a "Limited Company Director"
Post the credit crunch and with all the new regulatory changes that followed, it has become a lot tougher for self-employed workers, sole traders, freelancer's contractors and limited company directors to get a mortgage – but it's not impossible.
Yes you will just need to jump through a few more hoops to prove your income compared to someone who is employed, but it's not as bad as it sounds, because a good broker (like us) will be able to remove most obstacles by working with you, your accountant and the lenders to get the correct information to satisfy the lenders criteria BEFORE you apply for a mortgage!
In other words, we will try pre-underwrite you case before you even start looking at properties.
We offer free initial conversations
How can you call yourself a self-employed mortgage specialist? Do you actually have first-hand experience and truly know about self-employed clients?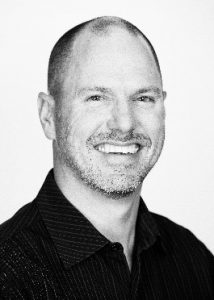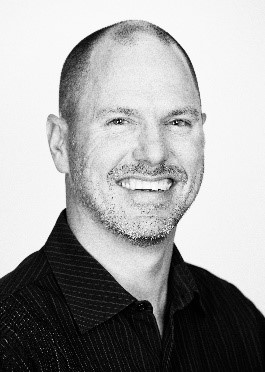 Justin Fordham at JF Financial Associates is acutely aware of everything that is self-employed. Firstly, both his parents were self-employed. Three of his four brothers have their own companies. One brother being a charted accountant. In 1998 Justin helped his father set up a new business from the ground up. So has first-hand experience of partnerships and how they work. Justin has set up multiple business as a sole trader and limited companies. Justin's spouse also runs her own successful self-employed business.
Justin has worked as a mortgage broker for over 19 years and has always specialised in self-employed clients, with family history, own personal circumstances and pure experience, yes, he truly understands every aspect of self-employed clients and how to help them when it comes to mortgages.
What our customers say about us
format_quote

"We have been a client of JF Financial for almost 9 years. Justin goes above and beyond to ensure everything runs smoothly. The service this company provides is 5 star. Would 100% recommend JF Financial."

Sarah C, Norwich
Want to talk to an experienced mortgage broker who "actually knows" all about Self-Employed clients??
Do you want to know how much you can actually afford?
At JF Financial, we work out exactly what you can afford (not borrow) right from the start. We don't care if you earn a salary, dividends or take a share of net profit. We assess your individual circumstances from all angles BEFORE we give you the green light to look for properties.
Not only that but the amount you ultimately borrow will have been specifically tailored to achieve that fine balance between owning a beautiful home and having enough left over to enjoy a comfortable lifestyle. We don't mind if the property is big or small, we just care that it is and will remain affordable for you.
We will also happily work directly with your accountant to get the information we need. This takes the stress and burden away from you and we ultimately get the information we need to work out the correct mortgage figures for you.
Banks will generally give you a simple calculation telling you how much you can borrow with them. Whilst most estate agents on the other hand just want to sell you the most expensive house with no real consideration if you can actually afford it or not. They just coerce (or in some cases strongly insist) you to use their inhouse or associated mortgage advisor. The main (or should I say only) reason is to find out the maximum you can borrow and then try sell you a house right at the top end of this amount.
The amount of times we see estate agents' brokers and banks get the mortgage lending amounts wrongs is ridiculous. Most of the time it's down to pure inexperience or lack of knowledge of how self-employed client's incomes actually work. Regular examples of this is when they use turnover instead of net profit, or use the wrong salary, dividend or profit figures or not accounting for directors' loans etc.
We are very well known as self-employed mortgage specialist. So much so we are regularly sought out by independent financial advisors and accountants from all over the country to help their clients. Why? Because we know our biscuits when it comes to self-employed clients!
Sole Traders, Freelancer Contractors or Limited Company Directors – We specialise in this!
If its possible we WILL find a way. Call us for a free initial chat 0345 50 88 588
Do you want to know the maximum amount you can spend on a property?
At JF Financial, we eliminate all the unanswered questions around a property purchase and provide you with solid guidance and numbers BEFORE you even start to look for a property, be this a house or a flat. By the end of our specially designed Stage 1 Interview process, you will be provided with a blueprint of exactly how much you can borrow, and more importantly how much you can reasonably afford. We then reverse calculate your ideal purchase price, along with all the costs and fees associated with that purchase. We also complete a comprehensive budget with you and stress test the mortgage payment to make sure that if you fall in love with a property in that price range, you can comfortably afford it!
Most estate agents just try sell you the most expensive house. You subsequently fall in love with said property only to be let down when you find out you cant get a mortgage, or you try stretch yourself to the absolute limits and the mortgage payments are way more than you expected or can sensibly afford.
Banks generally just tell you the maximum you can borrow from them, and provide very little other information, like solicitor's costs, legal searches, stamp duty costs and so forth. Leaving you almost entirely in the dark as to the true costs of buying a property.
Book a free initial conversation where we can explain how we work and how we can help you
Are you tied to a single lender or estate agency?
JF Financial Associates are whole of market brokers and we are not geographically restricted. This means we are not tied to any one lender; we are not tied to any one solicitor or any one estate agent. This also means we don't care who you ultimately buy your property through or where the property is in the country. We will always only ever act in your best interests, nobody else's. We don't care how big the mortgage is or if you take insurance or not. We just care that you are given the right advice every time! Our value comes from offering you a consistently great service and honest advice, that you come back year after year. True value to us is you becoming a client of ours for the next 25 or 30 years!
Estate agents typically try coercing, or in some cases strongly insist, that you use their inhouse or associated brokers and solicitors for reasons we won't go into here?! Lots of these associated or inhouse brokers are single or multi tied, so only have access to one or a limited number of lenders!
Banks are single tied so only advise on their own products, so why on earth would you only go to a bank in the first place? No further explanation needed here!
So, what is included in this Stage 1 Interview then?
We cover these vital points within our Stage 1 interview:
Complete a full assessment of your financial situation and stability
Review your short, medium and long term financial and home ownership goals
Full income and expenditure analysis
Assess how much you can realistically afford to borrow within a comfortable budget – completing affordability checks with multiple lenders in advance of you finding a property.
Work out the deposit required to have access to the most competitive deals
Calculate your ideal purchase price
Provide a full breakdown of all the costs and fees
Comprehensive assessment of the mortgage products available
Explain all the options, features and risks of the products
Pre-underwriting checks. We absolutely pride ourselves on identifying things that could be problematic at mortgage application Stage or even make a case fail. We then pre-underwrite these directly with lenders underwriters before you even start looking for a property.
Most importantly we will stress test the mortgage to make sure you can still afford it if rates moved.
At the end of the consultation, you will be sent a blueprint of exactly what is possible, your ideal purchase price and all the associated fees.
This is when the fun starts because you can now go view properties in your specific price range that you know you can afford!
When should I complete a Stage 1 interview?
Ideally you should complete a Stage 1 interview with us long before you even start looking for a property. This puts you in an ideal position to offer on a property you fall in love with, as you would have been pre-vetted before you approach an estate agent.
If and offer is accepted and if the property is within the price range we agree on, we can move it to Stage 2 and full submission for you.
Remove all the guess work and heart ache
Call us for a free initial chat on 0345 50 88 588
Why use a Broker for your property purchase if you self-employed?
Many factors apply when getting a mortgage, from sourcing deposits, getting the correct supporting documentation, to which lender will offer you the best rates that won't break the bank. You also need to give serious consideration to protecting the property and your new mortgage liability.
Our highly skilled mortgage broker Justin Fordham is here to advise and support you every step of the way. He will explain each phase from the initial costs involved, deposits required and how much you can lend, to getting a mortgage agreement in principle through to getting a full mortgage offer. He will even assist you with getting a basic budget planner in place, so you will be better informed on your monthly incoming and outgoings once you move into your new dream home.
We won't stop searching our extensive list of mortgage providers, until you are happy! So, what is stopping you, give us a call on 0345 508 8588 and you'll soon be one step closer to owning your home.
JF Financial Associates will never sell you something you don't want! We simply offer honest advice every time. Oh, and we know our stuff when you are talking Self-employed!
It's always worth remembering that you need to think carefully before securing debts against your home. Your home may be repossessed if you do not keep up repayments on your mortgage.
If you after honest advice EVERY time
---