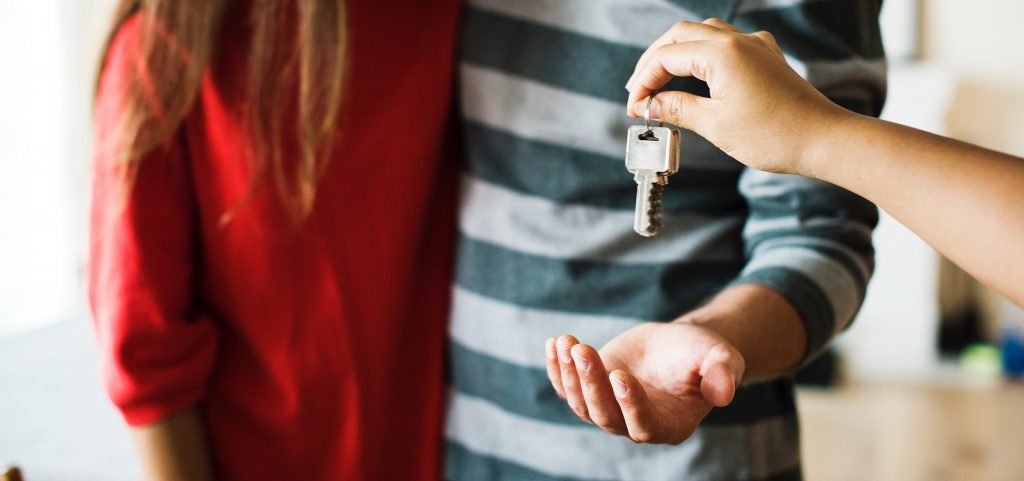 Renters Be Aware or Beware
Dad? Mum? Partner? Loved one?
Do anything for them?
Do this before anything else for them!
Losing a Dad, Mum or partner sucks. But losing a loved one, your family home and the things they used to pay for all at the same time. Well that sucks on an entirely new level.
Dying or getting ill is obviously not on your bucket list, but the scary reality is people do die and do get ill all the time, just look around you?
Who cares, I Rent my place…. JOB DONE?
Well not quite. Have you considered how you'd pay the bills if you were too ill to work for a while?
Ill health can happen to anyone, any time. In fact, every year almost a million people in the UK suffer an injury or a serious illness that means they can't work for a month or more. (*Source: Department for Work and Pensions, February 2014)
The Myth – Renting versus buying a property
Have a Mortgage? Most people consider taking out insurance when they buy a property and take out a mortgage loan.
Renting? Have you ever stopped to think how you, or your family could continue to pay the rent? The reality is if you don't pay your rent, the landlord would kick you out!
Renters face similar liabilities to homeowners, but some homeowners may have the option of reducing their monthly payments in troubled times. Lenders must show a limited amount of compassion before they start the repossession process. You can't exactly do that with rent now can you?
That's why it's so important for renters to think carefully about the value of Income Protection, Critical Illness and Life Insurance.
Four scary facts:
31% of UK adults have experienced leave from work due to unexpected ill health, a cancer or death in the family. That's just one 1 in every 3 people.
3 million people have seen their finances suffer as a direct consequence, leaving them with nearly 50% more debts and 40% less savings. Even if they spent the bare minimum needed to get by, one in three families couldn't get through a month unsupported without their main income. (*source Aviva protecting our families report)
One of the scariest facts of recent times is that over 25% of critical illness claims were made by people under 45!
It's also heart-breaking to know that every 22 minutes a child loses a parent they rely on financially.
(*Source: Royal London UK intermediary protection business claims paid 1 January to 31 December 2017)
Most families significantly under estimate their ability to sustain their lifestyle if the main earner couldn't work. Aviva did a survey in 2017 that showed 21% of families with dependent children would exhaust their savings within 1 month, while a further 24% of families have nothing saved. (*source Aviva's protecting our families report 03/2017)
There is Help for all you Renters – and we are offering you an initial consultation for free!
Scary doesn't even come close to how concerning all of this is. Renters are losing their homes and families are being financially crippled because they either don't have cover in place or are completely unaware of the risks they are facing when renting.
Justin and his team at JF Financial Associates are passionate about offering honest advice to everyone (just check our review!). We are also desperately trying to bridge this gap of lack of advice for people who rent.
We are that passionate that we are offering consultations to any renter. (*we don't charge you a fee because the insurance companies pay us for offering the advice)
Get started
Find the right insurance. It's quick and easy, and means your family is protected financially if anything happened to you.
One tiny form, a quick chinwag with one of our brokers and we will take care of the rest.
It could be the most important two minutes you have ever spent.
Frequently Asked Questions
Why not join the 2.7million renters who DO have some sort of cover in place and can sleep soundly at night!
Or alternatively fill in the form below to send an enquiry now
format_quote

"Very helpful throughout the remortgage process and very good at explaining everything in simplified terms we could relate to and not just financial jargon."
format_quote

Thank you very much for all your hard work obtaining our first mortgage, which was so difficult to get providing our limited finances! Your assistance has been invaluable, and we would have never achieved this without you! We would have no hesitation in using your services again or, indeed, in recommending you to anyone who requires services of a mortgage & insurance specialist.
format_quote

This was from a client we have been working with for over 7 years now: "Many thanks for all your hard work and effort to obtain our mortgage offer! I can't tell you how it feels for us to have gone from having nearly 100k of debt and a 'hopeless case' to getting a high street mortgage (in less than 7 years!)
format_quote

Justin was recommend by my bother who had his mortgage arranged with him a couple of years before. The set up process was very easy, Justin got me on the phone, found out my needs and financial details and then came back a couple of days later with three options for me to pick from. After than things went smoothly, Justin and his team were VERY helpful, they even helped fix a couple of problems caused by my solicitors. On the day of completion Justin was on the phone making sure everything was fine as were his team. I felt very well looked after and even decided to arrange extra life cover with Justin.
format_quote

We have been a client of JF Financial for almost 9 years. Justin goes above and beyond to ensure everything runs smoothly. The service this company provides is 5 star. Would 100% recommend JF Financial.
format_quote

Knowing Justin is a blessing, I had couple of re mortgage with JFinancial. Very friendly & stress free service, Justin always look after all small details before the application. Hassel free , as long you have all uptodate documents. Great service. Just talking to him is a great pleasure.
format_quote

I would like to thank Justin from J F Financial for his extremely professional service. After my recent stage one interview which was to understand all aspects of my financial position he was able to tell me more about my finances than I knew myself. Justin gave me clear, decisive advice which enabled me to put things in place to secure future financial stability. I initially went to Justin to see if he was able to help secure an acceptable rate on the re-mortgage of my property as it had come to the end of its term and slipped into variable rate. This was something that I did not think was possible in today's current financial market. Justin not only matched my existing interest rate but secured this rate for the next 5 years. From Stage one to completion of the mortgage I found this to be a very smoothly run and professional service and would not hesitate with recommending Justin from J F Financial to any of my family or contacts in the future.
format_quote

Just thought would drop you a quick line to say thank you for all your help with helping us along the process of buying our flat. We are all settled in now and loving it!! I will highly recommend you to all my friends, as it was a pleasure dealing with you and you made the whole process a lot less stressful. Once again many thanks for all your help and your useful knowledge.
format_quote

Thank you very much for your help, it's a pleasure dealing with you and will definitely recommend you to my family and friends. Easy remortgage with no hassle!!! Thanks again.
format_quote

This was a big help in meeting all my needs, very helpful and professional
format_quote

5 star service. Could not recommend JF Financial highly enough. Justin assisted us throughout the whole house buying/selling process. He made one of the most stressful processes in life easy and hassle free. Was always available for any advice, even out of office hours! Would never look elsewhere for any financial advice in the future.
format_quote

We have just completed on our 2nd mortgage arranged by Justin. We wouldn't consider going to anyone else as JF Financial Associates are friendly, professional and determined to find the best mortgage for our ever evolving needs. Justin is able to explain the whole process in an understandable way, making sure you are fully aware the next stage of the process. I have no hesitation in recommending their services. Mr & Mrs Wallis. West Sussex.